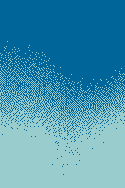 Nigel Fordham has 25 years experience in marketing and advertising, both in major companies and advertising agencies. Prior to launching his career as a strategic planning consultant and trainer in 1990, he was a director of KHBB - part of Saatchi & Saatchi - running a £15 million account group handling Saab, Prudential, Hill Samuel and more.
Nigel now splits his time between Breakthru and his Wild Duck consultancy work with clients such as AXA Sun Life, Honda, Action for Blind People, Anchor Trust, and advertising, design and direct marketing agencies.
He also uses NLP techniques in market research, and has delivered new understanding and actionable interpretation of brands on behalf of Muller, Rover, Cuprinol, Honda and others.
Nigel is a Master Practitioner in NLP, is qualified in the use and interpretation of the Myers Briggs Type Indicator and has studied Ericksonian Hypnotherapy.
"During the last few years, my conviction is that people in all businesses - and 'creative' roles particularly - need to be empowered, with more help, support and stimulation. People are most useful to their organisations - and most congruent in themselves - when they are confident, motivated and clear thinking. The Breakthru training and coaching is designed to help each individual maximise their personal effectiveness and business potential, so that their company prospers too."